How Two Best Friends are Disrupting Another Beauty and Wellness Product Category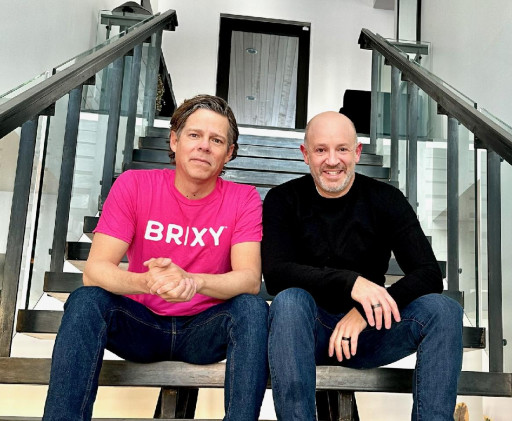 Trey Vilcoq & Kevin Brodwick
CEO of BRIXY, Trey Vilcoq, and Co-Founder of BRIXY, Kevin Brodwick
SAN DIEGO - January 19, 2023 - (
Newswire.com
)
For 20 years, BRIXY's founder, Kevin Brodwick, focused on studying harmful chemicals found in consumer products. It's what led him to create a company focused on solving problems created by endocrine-disrupting chemicals. Having created the 1st BPA-free baby bottle and one of the most award-winning sun care lines under the brands Thinkbaby and Thinksport, he became deeply embedded within the movement toward "better for you."
"While being a part of the equation from a product standpoint was amazing, we spent an equal amount of time educating consumers, media, and retailers on the issues surrounding harmful chemicals and providing a path towards being safer," says Brodwick. "At the end of the day, it was our relentless focus on making safe products that gained the attention of people across the planet and a significant amount of organic media attention."
After the Think brands were acquired in 2020, Brodwick and his close friend and business partner Trey Vilcoq began thinking about their next chapter. Their focus beelined to the walls of beauty and wellness products in disposable plastic packaging, knowing only 5-6% of plastic gets recycled. 
The question was raised on whether they could create personal care products that were equally (if not more) effective and solved with sustainable, non-plastic packaging. BRIXY was founded on these principles - highly effective and clean solutions that are better for the environment and 100% plastic-free. 
Vilcoq says, "The evolution is that 'better for you' is not enough if it causes downstream issues. We layer in our love for the planet and elevate better-for-you with 'better for the planet.'" In the seven-month period since BRIXY launched, they have saved 173,540 plastic bottles from the world's landfills and oceans. "This is only the beginning," says Vilcoq. "With relentless focus on our mission, we expect this number to increase tenfold over the next two years."
Brodwick and Vilcoq's journey to creating safe consumer products has been full of ups and downs. Their shared perspectives on doing good for people and the planet has led Trey to take on the leadership role of CEO at BRIXY, with Brodwick playing the role of mad scientist in the background. Plus, Trey has much better hair … and therefore makes a much more credible spokesman for the haircare side of their story. 
Through their experience of building one company and launching another, the two friends have learned a lot over the years. They will be putting those learnings to great use across every aspect of building BRIXY to continue disrupting conventional consumer product categories by introducing better alternatives. 
The team behind BRIXY aren't just employees, but a family - all passionate about the planet and sustainable living, but like to look good too (cue hair flip)! 
Contact Information:
Kendall Sass
VP Marketing
[email protected]
866-462-7499
Press Release Service by
Newswire.com
Original Source:
A Bright and Beautiful Story From the Natural Products Industry