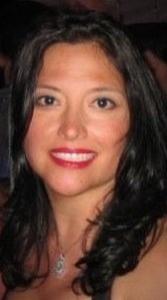 Lisa Pamintuan, President, Worldipi.com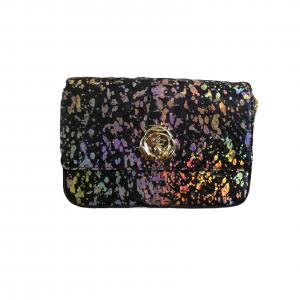 Nicolas of Palm Beach Mini Python Purse (Alexandrite)
Nicolas of Palm Beach's Stunning Debut in 2023
Everything we could have hoped for, we got. There is no market research better than paying customers."
— Lisa Pamintuan
PALM BEACH, FLORIDA, USA, May 16, 2023/EINPresswire.com/ — Nicolas of Palm Beach, the exclusive luxury fashion brand, has announced its successful first-quarter launch of trendy Python handbags, leather purses, tote bags, belts, jewelry, and fragrances. The company, owned by Worldipi.com, initially rolled out its stylish products through passionate representatives targeting friends, family, and local events.
Despite market research favoring mid-sized bags, mini handbags became the hot selling trend, flying off the shelves as soon as they became available. Lisa Pamintuan, CEO of Worldipi.com, stated, "We are thrilled about the exciting response our luxurious, fashionable products have garnered among our customers who seem to prioritize cuteness over practicality."
In addition to the mini bags, the brand's cruelty-free pleather handbags saw high demand. While the million-dollar bracelet and other high-priced jewelry pieces experienced limited sales, Nicolas of Palm Beach discovered significant market interest in expanding the brand with more affordable alternatives. Plans to incorporate gold-plated silver and the use of tourmalines or mother of pearl instead of diamonds and Paraibas in their signature designs are now under consideration.
Emphasizing the importance of listening to customer feedback, Pamintuan added, "Everything we could have hoped for, we got. There is no market research better than paying customers." With an imminent replenishment of inventory, additions to product lines, and distribution expansion, Nicolas of Palm Beach is confidently poised to thrive throughout the remainder of 2023 and beyond.
For more information on Nicolas of Palm Beach visit their website at www.NicolasofPalmBeach.com.
About Nicolas of Palm Beach:
Owned by Worldipi.com, Nicolas of Palm Beach is a luxury fashion brand offering elegant and stylish Python handbags, leather purses, tote bags, belts, jewelry, and fragrances. Launched in 2023, the brand seeks to establish itself as a leading contender in the high-end fashion industry by crafting unique, sophisticated designs based on customer feedback and market trends.
Eileen Doran
Worldipi.com
+1 561-800-3263
[email protected]
Visit us on social media:
Facebook


Originally published at https://www.einpresswire.com/article/633868814/nicolas-of-palm-beach-s-chic-mini-handbags-and-pleather-accessories-make-a-stunning-debut-in-2023
The post Nicolas of Palm Beach's Chic Mini Handbags and Pleather Accessories Make a Stunning Debut in 2023 first appeared on Beauty Ring Magazine.