Through a selection of individual and bundled courses, Upcycled Adulting makes it easy for individuals to take necessary steps toward living their best lives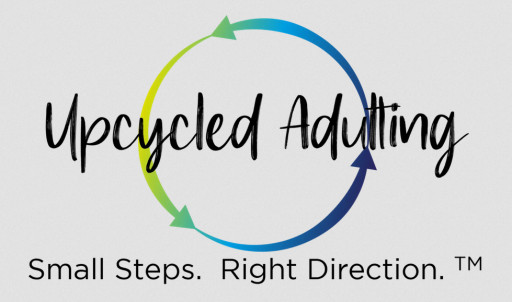 Affordable Online Courses
Upcycled Adulting Offering Affordable Online Courses To Help People Make Positive Life Changes
BIRMINGHAM, Mich. - September 8, 2022 - (
Newswire.com
)
Upcycled Adulting is on a mission to help individuals bring out their best selves, with affordable online courses that guide users through the process of making positive improvements in their lives.
The Upcycled Adulting platform was founded by Cassie Feld, a motivational coach and self-help expert who is dedicated to the empowerment of others. Cassie developed Upcycled Adulting after discovering firsthand the many shortcomings of traditional self-improvement guides and strategies. And after forging her own way ahead through various mental and physical health struggles, she set out to provide others with an easier and more achievable way to better their body, mind, and soul.
All Upcycled Adulting courses are structured using The Small Step Method, which is Cassie's unique approach to helping individuals bring positive change to life. Subscribers will find course collections to peruse, each featuring 5-6 individual courses which may be purchased separately or as a bundle. The collections include:
Household Management: Here's the chance to get organized and on the right path. The Household Management collection offers and combines courses, resources, and support to help persons get their home in order. The result is contentment: less stress and more time.
Health Management: For those ready to take control of their health, Upcycled Adulting offers a comprehensive and inclusive health management class collection, complete with 5 individual courses aimed at improved wellness.
Take Control of Your Life: Looking for ways to reduce overwhelm, create clarity, and find the space in life for what matters most? Look no further. This collection of courses is designed to help people create intention and reduce stress in some of the most challenging areas of life: relationships, money, time, and health.
Upcycled Adulting courses can benefit anyone, but especially those who are struggling to find the time, confidence, and motivation to find their true purpose.
Visit upcycledadulting.com for quick access to all of Upcycled Adulting's valuable course material. Courses can be purchased individually or in curated bundles, and offer multiple days or weeks of specialized content created by Cassie for Upcycled Adulting subscribers. Browse courses now, and sign up for the Upcycled Adulting newsletter to be the first to know about new course content and other key updates.
About Upcycled Adulting
Upcycled Adulting offers a curated collection of self-help courses designed to help individuals reach their full potential. Founded by life coach and self-help expert Cassie Feld, the Upcycled Adulting approach guides users through an achievable process of improvement, using The Small Step Method to enact incremental, sustainable changes to their health, relationships, finances, and other key areas of their life.
For more information, please visit www.upcycledadulting.com
Press Release Service by
Newswire.com
Original Source:
Upcycled Adulting Offering Affordable Online Courses To Help People Make Positive Life Changes